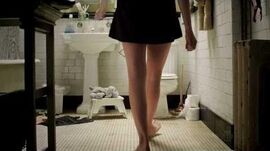 Shameless is an American comedy-drama series adapted by John Wells based upon the British series of the same name.
Shameless airs on Showtime. This remake of the award-winning British series is set in Chicago's Canaryville neighborhood on the South Side, although filmed in Los Angeles, with the exterior scenes filmed in Chicago.The series premiered on January 9, 2011.The show's second season, which began shooting on July 5, 2011 and premiered January 8, 2012. The series was renewed for a third season renewal on February 1, 2012, and initial shooting began June 27, 2012. The third season premiered on January 13, 2013, and two weeks later on January 29, Shameless was renewed for a fourth season, which premiered January 12, 2014. On February 18, 2014, the series was renewed for a fifth season. Production on the first episode began on July 3, 2014 with the first episode table read, with initial shooting for the season beginning on July 8, 2014. The series was renewed for a sixth season on January 12, 2015. Shameless was renewed for a 12-episode seventh season on January 12, 2016. Season 7 is set to premiere on October 2, 2016.
Plot
The series depicts the dysfunctional family of Frank Gallagher, a single father of six children. While he spends his days drunk, his kids learn to take care of themselves.
Main Cast
Supporting Cast
Seasons
Series openings