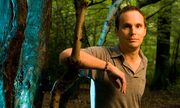 Jim Loach
 was born on June 6, 1969, in London. He is a director and the son of the film director Ken Loach.
Biography
Jim was bonr in London, and studied philosophy at University College, London, intending to pursue a career in journalism. He joined the BBC where he worked as a researcher for Sue Lawley and Anne Robinson. He turned to directing in 1996 while working on the Granada TV current affairs programme World in Action. He went on to direct several episodes of Coronation Street in 2000, and subsequently directed episodes of Footballers' Wives, Bad Girls, Waterloo Road, Shameless, HolbyBlue, and Hotel Babylon.
His first feature film Oranges and Sunshine was released on April 1, 2011. The film starred Emily Watson as Margaret Humphreys, the social worker who exposed the scandal of migration. It co-starred Hugo Weaving and David Wenham.
Work on a second film collaboration, Hinterland, with Rona Munro, is reportedly underway.
In 2012, Jim directed Life of Crime, a thriller written by Declan Croghan. It centered around a young police officer's obsession with the killer of a young girl. Hayley Atwell played the lead part, supported by Richard Coyle and Con O'Neill. It transmitted on ITV to positive reviews in May 2013.
In March 2014, Jim started prodcution on his second films. The cast includes Paz Vegas, Edward James Olmos, Jessica Marais, Carmen Maura, Antonio de la Torre, and Quim Gutierrez. The title has not yet been announced.
Ad blocker interference detected!
Wikia is a free-to-use site that makes money from advertising. We have a modified experience for viewers using ad blockers

Wikia is not accessible if you've made further modifications. Remove the custom ad blocker rule(s) and the page will load as expected.