Clare Frances Elizabeth Higgins was born November 10, 1955, in Bradford, West Riding of Yorkshire. She is an actress who portrays Hazel Meak in the UK version of Shameless and is a three-time Olivier Award winner.
Clare is a graduate of the LAMDA. She received the first of six Olivier nominations in 1984, as Best Supporting Actress, for her role as Stella Kowalksi in A Streetcar Named Desire. She has since won Best Actress for Sweet Bird of Youth in 1995, Vincent in Brixton in 2003, and Hecuba in 2005. She made her Broadway debut in 2003 in Vincent in Brixton, receiving a Tony Award nomination for Best Actress in a Play.
Her films include, Helraiser, Hellbound: Hellraiser II, Bad Behaviour, Small Faces, and The Golden Compass.
Early Life
Clare, the second of five children, was born in Bradford, West Riding of Yorkshire to Paula Cecilia and James Stephen Higgins. Her parents were from working class Irish Catholic backgrounds and worked as teachers. Clare was interested in acting since her childhood. After being expelled from a convent school, she ran away from home at seventeen. At 19, she gave birth do a boy but gave him up for adoption becaue she was unable to raise him.
Career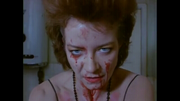 At 23, she achieved her dream of becoming an actress, graduating from LAMDA. Through the 80s, she became a dynamic stage actress, both in London and on Broadway, including the premiere of 
The Secret Rapture
, and won the first of her three Olivier Awards in 1995. In 1983, she starred with Ben Cross in the BBC production of A.J. Cronin's 
The Citadel
, playing the role of Christine Manson. For the big screen, ,Clare gave a landmark performance as Julia Cotton in the violent, harrowing Clive Barker directed 
Hellraiser
. The film was made in 1987 and was based on Barker's original novel 
The Hellbound Heart
. Other films include 
Bad Behaviour
in 1993 and the Scottish film 
Small Faces 
in 1996.
Clare reprised the role in 1988 for Tony Randel's Hellbound: Hellraiser II. A successful sequel to Hellraiser, Hellbound was considered a brutal horror film that shocked audiences around the world and, in general, collected good reviews.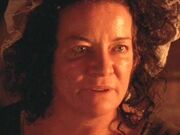 In 2004 Clare had a cameo role as the Mistress of Revels in the movie 
Stage Beauty
with Claire Danes and Billy Crudup. In 2007, Clare took the role of Ma Costa in Chris Weitz's 
The Golden Compass
starring Nicole Kidman, Daniel Craig, and Dakota Blue Richards.
Clare recently appeared as Jocasta in the National Theatre's critical acclaimed production of Oedipus, opposite Ralph Fiennes in the title role. From April to May 2009, she appeared in Wallance Shawn's The Fever at the Royal Court Theatre.
From mid-May to September 2009, she appeared as the Countess Rossillion in All's Well That Ends Well at the National Theatre.
On September 30, 2012, Clare appeared in Season 3 of Downton Abbey as Mrs. Bartlett, a friend of Mrs. Bates who eventually helps in the release of Mr. Bates from prison.
On November 14, 2013, she appeared in a mini-episode of Doctor Who titled The NIght of the Doctor, which starred Paul McGann as the Eight Doctor. In the episode, which preceded the 50th Anniversary special, The Day of the Doctor. Clare played Ohila, a member of the Sisterhood of Karn who helps the Doctor regenerate into his incarnation.
Acting Awards and Nominations
Clare was awarded the Laurence Olivier Theatre Award in 1994 for Best Actress in a Play for her performance in 
Sweet Bird of Youth
at the Royal National Theatre. She won the same award in both 2002 and 2005. She was awarded the 2002 London Critics' Circle Theatre Award for Best Actress for her performance in 
Vincent in Brixton
. Additionally, she was awarded the 1994 London Critics' Circle Theatre Award for Best Actress for her performance in 
The Children's Hour
and 
Sweet Bird of Youth
. She was also awarded the 2002 London Evening Standard Theatre Award for Best Actress for her performance in 
Vincent in Brixton
at the Donmar Warehouse in London. In 2003 she was nominated for a Tony Award as Best Actress in a Play for 
Vincent in Brixton 
on Broadway and garnered the 2003 Theatre World Award for outstanding major Broadway debut.
External links
Ad blocker interference detected!
Wikia is a free-to-use site that makes money from advertising. We have a modified experience for viewers using ad blockers

Wikia is not accessible if you've made further modifications. Remove the custom ad blocker rule(s) and the page will load as expected.